If you love global travel, you probably have made travel agencies such as Logitravel as your travel partners. However, with the coronavirus pandemic, air travel has drastically changed. This change is evident, especially among business class travelers. From the after-dinner roaming dessert trolley, the midflight gin and tonic, business class flight has dramatically transformed from what it was. The Coronavirus pandemic has seen growing efforts to reduce human interaction to lessen the risk of infection. These efforts have taken off the sparkle that was in the classiest seats of commercial flights. The warm personal service and multi-course banquets that characterized business class air crafts are long gone. Today what can be said to be left in the business-grade seat is hygiene and functional addition, including more legroom. The industry has been hit more than before as it is trying to contest for more profitable passengers, but the pandemic ought to have stripped off the privileges that brought these profits. This article goes through the changes that the covid-19 has forced the business class flight to undergo.
1. The business class feels like an economy flight
The measures brought about by the covid-19 means nobody will escort you to your seat, no preflight champagne, and no one to help you out with your bag. During the flight, there's the look of everyone wearing eye shields and facemask, which seems unusual. There are no menus, and there are only basic foods and drinks. Drinks aren't offered freely, and meals are served like in economy with just a single tray rather than it used to be in separate courses.
2. It is worth paying for business class.
If airlines are to keep more passengers coming, they need to have some features to restore the business class impression. They can consider adding seats that have a more comfortable feel which can spread fully flat enough. This will help keep the eye-catching notion that business class passengers had of these flights. With the current situation where premium seats occupy quite a significant amount of space and may fail to attract enough clients to justify all the space taken on the plane, some airlines may consider a permanent downgraded of their premium cabins.
3. Special features
Business-class social planes are no longer social. Lounge areas have been closed temporarily to limit the interaction of passengers. However, cabin fridges are still stocked, and one can request beverages anytime throughout the flight. The inflight shower rooms are only open for long haul flights.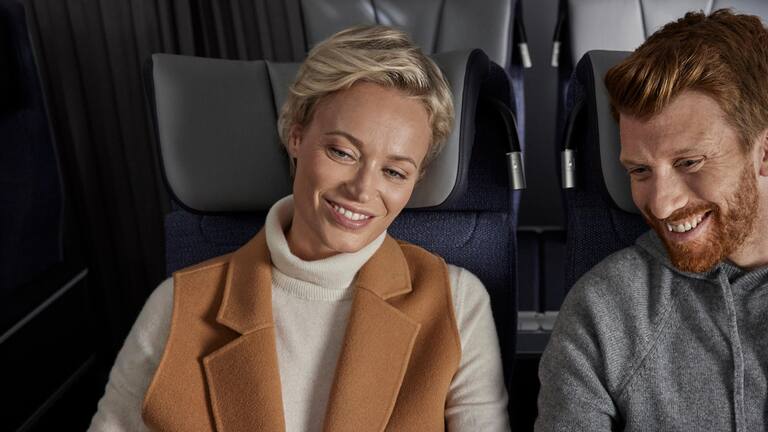 4. Is safety guaranteed?
With the covid-19 pandemic, business class passengers should expect more modest meals and a service that's scaled back. These are some of the safety measures to help lower the risk of infection. People shouldn't worry about infection from the food itself. This is because appropriate measures are undertaken. There is no much to worry about tipples as having a scotch with over 40% alcohol is safer than a water glass. Though actions have been taken to prevent the spread of covid-19, these measures have been accompanied by complaints that business class has changed from what it was.
5. Comfort Items and Amenity kits.
As far as amenities are concerned, this hasn't changed much. They are still presented in designer labeled and are still given to the business class passengers. The only change is adding a safety kit comprising a hand sanitizer, disposable antibacterial towel, and a face mask. At the moment, face towels are not being offered and have been substituted with disposable towels. Slippers and pajamas availability varies with the airlines. Blankets, duvets, and pillows are still being provided with a plastic wrapping
6. Privacy and comfort
Privacy has been held as an esteemed privilege for first-class passengers and adds to the covid-19 measures as it encourages social distancing. To minimize infection risks, cabin crews minimize their contact level with passengers; however, there is still room to make any hospitality request, such as turning lights off and making flatbeds
7. Business-class airport lounge
Business-class passengers enjoy the privilege of accessing the VIP section. However, the lounges closed when the pandemic's first hit, but they have gradually opened with newly imposed hygiene protocols. The hygiene protocols have halted the benefits that were enjoyed in the lounges. Refillable drinks stations for beer, coffee, juices, and wine have been replaced with bottled or canned drinks. Massages have also been halted.
In conclusion, it is undeniable that the coronavirus pandemic has had a downgrading effect on the features that business class passengers experienced. However, even with the downgrade, the level of services offered varies with airlines; reviews sites such as ReviewsBird can help you read travel companies reviews that will help you choose the business class flight that will suit your needs.